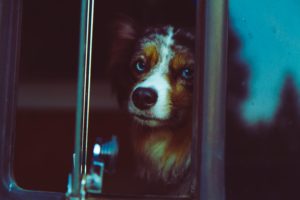 Deciding to adopt a dog from a rescue organization is a wonderful way to give an unfortunate dog a good home. However, not all rescue organizations are equal. Here is what you should look for and avoid to help you find the right dog for you. And the right home for the dog.
What is their reputation?
This is where social media is a great help. Read the feedback from people who have used the organization.  While there will always be disgruntled people, a lot of negative comments about their adoption process should be a warning that something is not right.
Do they ask questions?
If the organization has the dog's best interest at heart, they would want to know as much as possible about you, your history and experience with dogs, how much attention and time you are able to give the dog and what your living circumstances are. They should also observe your interaction with the prospective adoptee.
They don't, or wouldn't, answer your questions
As the prospective dog owner, you also need to ask questions. You're within your rights to want to know the dog's background. Did the previous owners have problems with it? Is it a stray? Does the dog have health problems you should be aware of? They should at least be able to provide you with the vet records since the dog came into their care.
A careful organization would also have done a behavior check and should be able to tell if there are any concerns in certain situations, like around children, other animals, etc. If there's a reluctance to answer, or even animosity, it is a certain red flag.
What is their home visit like?
A decent rescue organization will do a careful home check. They will look at the living conditions you can provide for the dog, like the safety and size of the space where the dog will spend most of its time. Also how much time the dog will spend alone, how much attention and exercise you can give the dog. Are you aware of the financial costs of adopting a dog, is a valid issue to raise. A hasty home visit that is unconcerned about the dog's future living conditions is a clear warning.
How long is the adoption process?
If the organization do a thorough job, the adoption process shouldn't be hurried. The dog should've been in their care long enough to assess its health and behavior. They should at least have an idea of the kind of home that will suit the dog, for instance, no children, or no cats, or whether it'll be happiest with other dogs around. Obviously, if you have other dogs you need to be sure they and the new arrival will get along.
Do they follow up?
Once again, if the organization has the wellbeing of the dog at heart, they will make sure that it has adjusted well in the new environment. Follow up phone conversations is the least they must do, and also be available to help if you and the dog are experiencing any problems.
Adopting a dog can be an exciting adventure, the beginning of a lifelong fulfilling relationship. For this to happen, both the rescue organization and have a part to play. Remember, the one most at risk in the process is the dog that hopes to find a happy, loving, and forever home.

1Salomi is a contributing blogger ,dog lover and avid  learner.